An Early Christmas Gift For Me
I couldn't believe that I would be able to receive an early Christmas gift this early. I guess a million thank you wouldn't be enough for yet another visit from the generous Fairy Hobmother! Yes, you're reading it right, the Fairy Hobmother just visited me and if you were able to recall, it was barely 2 months since the last time he dropped by my site. Isn't it amazing that after all the begging you get to be visited twice?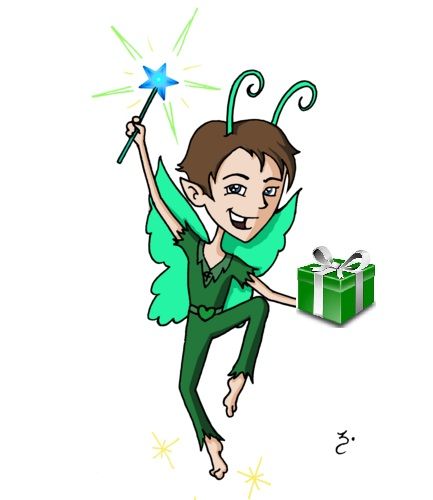 Now I'm thinking about preparing some chilled goodies for him and I would need a nice and huge stainless fridge for it just in case he will join us for the holidays. I know that would be impossible because fairies can be very busy during that time sprinkling their fairy dusts and grant a lot more wishes. If you want to be included, you can follow his twitter account or perhaps do some blog hopping and look for those blogs that he just visited just like mine.
9 Responses to An Early Christmas Gift For Me